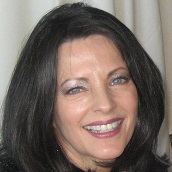 0 reviews
0 Followers
0 Following
With over twenty years of experience specializing in residential and commercial interior design, I take pride in my ability to build long term relationships with my clients based upon trust and integrity. I work closely with my clients to ensure every aspect of their project is completed to their ultimate satisfaction with the utmost attention to detail. By developing design concepts I create inviting upscale environments, and I can serve as liaison between you and the subcontractors or professionals related to your project. From space planning to finding and supplying products including fine furniture, floor coverings, custom window treatments, artwork, and accessories, I am known for unique and sophisticated design solutions. Whether your project is large or small, I would be delighted to assist you in making your home a dream come true.
All Design Notes by ImagineThatDesign
There is currently no design note available.