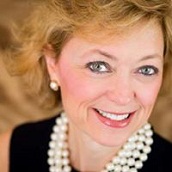 0 reviews
0 Followers
0 Following
Jackie Higgins is best known for her casually elegant designs, crisp color choices and seaside flair. Combining classic style with modern sophistication has become her trademark and the interiors she designs reflect a fresh yet timeless appeal. Jackie has been honored to participate in numerous high-profile Showhouses and charitable design endeavors including: • Mansions & Millionaires® Designer Showcases® • Home is Where the Heart Is-AHA Showhouse • Project Design 2014 to renovate the Ronald McDonald House-LI • Pink Aid to support women undergoing breast cancer treatment • Family Service League House Tour-Gold Coast of Long Island – many of her clients' homes have been featured on this tour In May 2014, Jackie was the inaugural designer recognized with The Family Service League Community Leadership Award for her charitable work in the Huntington community. Jackie is an active member in ASID and currently serves as the Long Island Liaison for ASID New York/Metro.
All Design Notes by BeachGlassInteriorDesigns
There is currently no design note available.