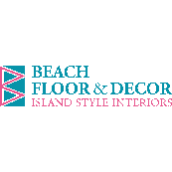 0 reviews
1 Follower
0 Following
Beach Floor & Decor has been creating Island Style Interiors for the past 38 years, everything from total interior design, and ceiling to floor renovations, to a single new window treatment. Small jobs are just as important as large projects, we go beyond your expectations as we are the owners, and there are no sales people to deal with.
All Design Notes by Beach Floor & Decor
There is currently no design note available.